Diana Contreras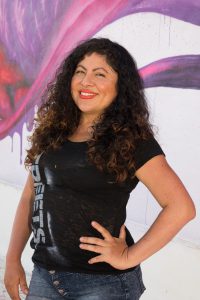 Diana Contreras (b. Peru, 1981) has established herself as an influential Miami artist.  From painting murals in the street art scene, to exhibiting in various galleries, her work has been seen in exhibitions and private collections in several parts of the world.
Contreras's primary medium is oil yet, enjoys experimenting with anything she can make a mark with or on.  From canvas, paper, to walls, her work deals with femininity, set in whimsical portraiture. With a distinct style Contreras's work merges her love of illustration and street art with the classical techniques of the Masters.
Contreras received her B.S. in Art Education and a Post-Graduate of Art in Teaching from Florida International University. She also joined in the study abroad program in Florence, Italy.  Additionally, Contreras enrolled at the Art Students League of New York in New York City.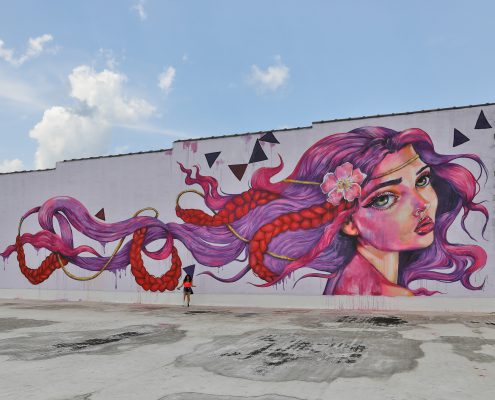 Statement
Women are the primary subject matter in my work. Emotions or intuitively is how I begin a piece, as a result, creating provides a sense of healing.  I aim to find beauty even in the darkest emotions. The reoccurring themes in my art are love, beauty, and empowerment.  My works are a combination of classical realistic rendering with a personal element of distortion and street flavor. The figures are a reflection of myself, thus, every painting is a self-portrait.
Oil is my favored medium for its buttery texture and blending abilities still, I enjoy aerosol as well.  When I work with paint I am reminded that movement of the brushstrokes is an extension of my body.  Also, I am not afraid of using massive amounts of color and I love the challenge of combining mixed media elements into my work.