Corban D. Lundborg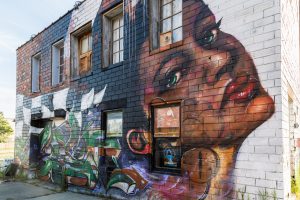 Minneapolis based artist, Corban D. Lundborg was born and raised in the Twin Cities. After winning two Minnesota state art awards before the age of 18, Corban was still unsure about a career as an artist. In the summer of 2009 Corban shipped off with the United States Air Force as a logistician. At the age of 18, he arrived at his first assignment in South Korea, where he served as a chemical warfare supply specialist. Corban picked up a tattoo apprenticeship on the weekends in Seoul and this would reignite his love for the arts. After a tour in South Korea, he was reassigned to Aviano Air Base in Northern Italy for a three-year tour. In Italy Corban began painting and started his brand, COLD Studio. After four years of honorable service in the Air Force, he decided to move back to Minnesota, and serve in the Air Force Reserve at the Minneapolis unit. He currently serves as a Staff Sergeant in the Public Affairs office, working as a photojournalist.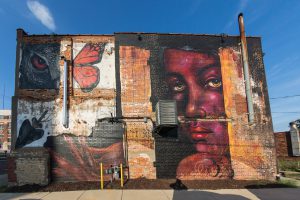 Corban also works part time at Richard Green Central Park Community School in South Minneapolis teaching art to inner city seventh and eighth grade students. He lives and paints out of a South Minneapolis halfway home where he volunteers as a mentor for adults coming out of prison and treatment. He is also pursing a Bachelor of Fine Arts at the Minneapolis College of Art and Design in South Minneapolis.
Corban has had the opportunity to travel around the world, visiting over 45 countries learning about art and culture.  Now he continues to paint full time, with plans of teaching, mentoring and improving the Minneapolis community through the arts.